AOL users are at high risk from this forged AOL email which uses their own redirect script to send users from the AOL domain to a forged web page ...
This is a big concern to us - you can construct a URL using AOL's redirect script (http://dynamic.aol.com/cgi/redir?) to send users' browsers to any other web page or domain. The true URL would show once the page had loaded, but many will be duped by this loophole in AOL's system.
The bogus content has been removed very quickly, but it wont be long before another Phisher picks up this little trick and distributes more emails with similarly constructed links in them.
The Spoof Email ...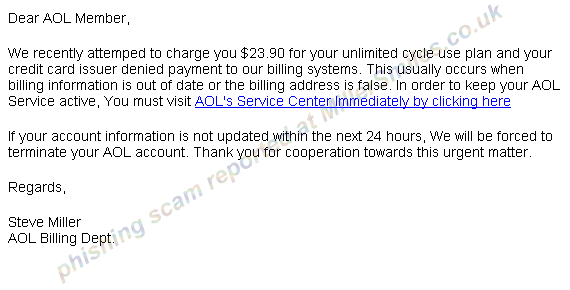 The bogus web page ...